Build a thriving wrestling club
Accept online registrations and payments, keep parents in the loop with messaging and a team calendar, grow your club with a modern website, and more.
Did you know WrestlingIQ is FREE for clubs? Stop wasting thousands of dollars a year on other software. See our pricing →
WrestlingIQ is simple and efficient. We've worked with a number of different software systems and WrestlingIQ is by far the best. Matt does a phenomenal job and makes himself accessible to us for whatever needs we have. We couldn't be more pleased with our move to WrestlingIQ. I highly recommend it to any coach who has a program or is looking to start one.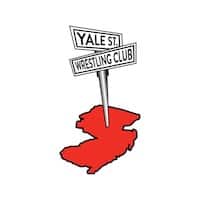 How can WrestlingIQ help your club wrestling team?
See it in action
Video tour
0:00 Intro
0:17 Registration
0:40 Fundraisers
0:46 Donations
0:52 Team calendar
1:14 Controlled messaging
1:50 Practice planning
1:59 Attendance
2:22 Video and stats
Build a strong digital presence
Paid add-on
Premium website services help you get discovered
Know you need a good looking website, but don't want to deal with it? WrestlingIQ's premium website services give you a custom website without the DIY hassle. Need a change to the website? Just send over an email.
Pricing. $500 upfront for design + coding. $49/month for hosting, domain registration, and website updates.
Who's it good for? Wrestling clubs looking to grow their membership through local SEO. Typically we aim for a clean and clear 5-6 page website.
Who is it not for? If you need a DIY editor or plan on operating a blog about the club, Squarespace or Wordpress is going to be a better fit. Danielle Hobeika is a wrestler and excellent Wordpress consultant if you want to explore that.
Examples. Yale St Wrestling Club, The Dam RTC, West Point® Wrestling Club, Club Lucha, Ocho Rios Wrestling Club, Wrestling Factory at George School.
Already have a website? Each team on WrestlingIQ has a free URL that lists all open registrations you can add to your existing website and send directly to parents for easy registration.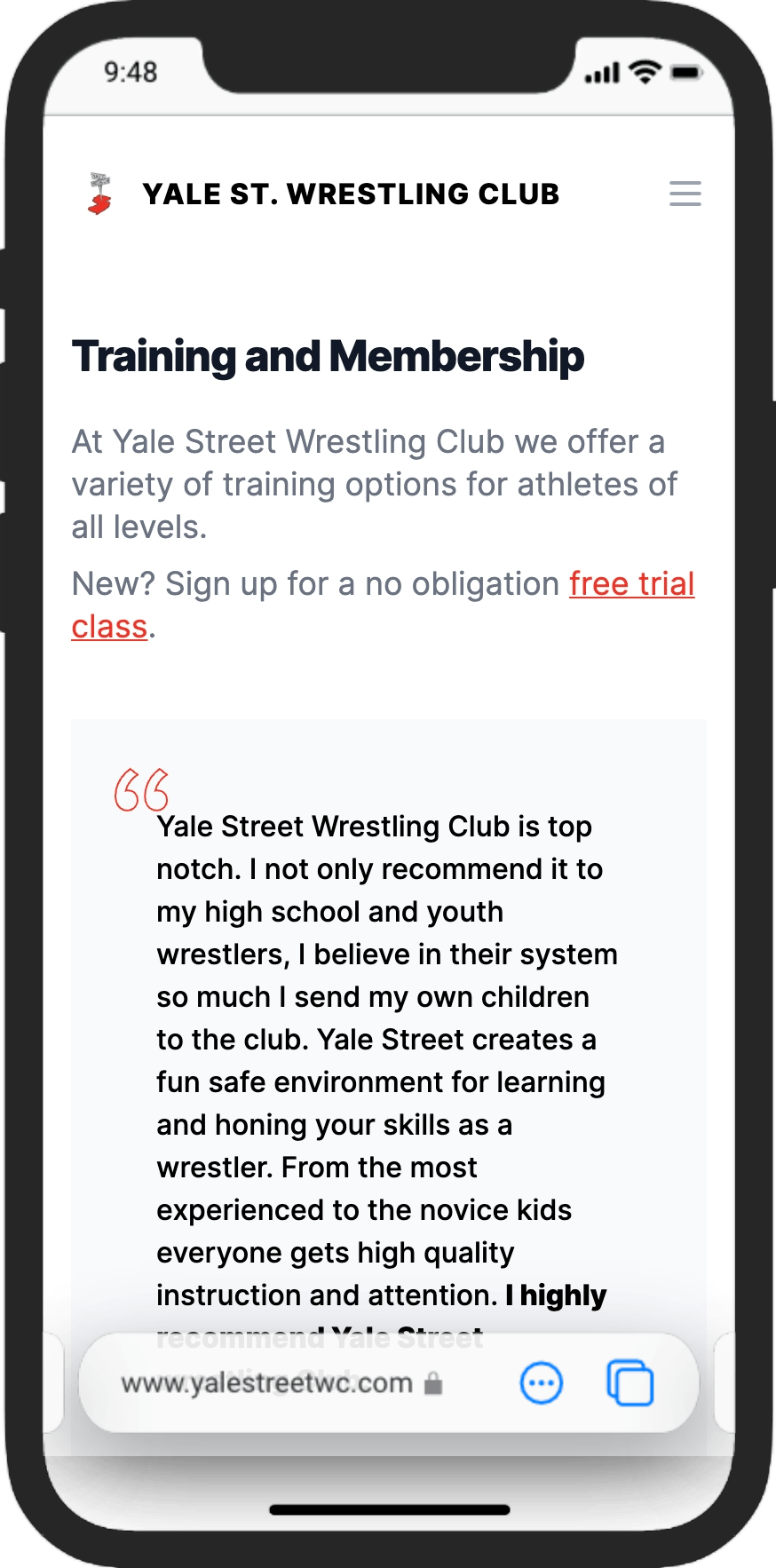 Club Pricing
Get started today—
for free
Example
You charge $100 for a camp.
The 2% WrestlingIQ transaction fee is added to the bill for a total of $102.
When the parent pays the $102, $2 is automatically collected by WrestlingIQ.
All you pay is the payment processing fee of 2.9% + $0.30.
Unlimited users

No monthly cost

1,000 match videos

Unlimited registrations

Free set up and digital strategy consultation (optional)

Support a business by wrestlers, for wrestlers