We want a polished, professional, online presence to increase donors and supporters.
That's a quote from a WrestlingIQ customer — and something I hear
a lot

. Your life is a constant juggle of coaching wrestlers, recruiting, and raising funds through an RTC or private club affiliated with the program.

It's a tough, but rewarding, balancing act. It's also a job that doesn't often come with a lot of budget for technology or hiring professional graphic designers.

Most technology for college wrestling teams and RTCs:
Is bundled into the entire athletic department budget (e.g. recruiting software) or integrated into university systems (grades/schedules).
Is absurdly expensive.
Doesn't give you expert help in building an online presence for your RTC or private club.
It's not that these tools are bad. Athletic departments and universities should have integrated solutions for their student athletes.
The problem is that while these tools make the athletic department look polished and professional, they don't assist in driving supporters to the vital programs your wrestling team needs them to support.
But what if you could have technology built specifically for helping you build your entire base, from wrestlers to community leaders? And what if that technology was built just for wrestling?
Our new website with WrestlingIQ made an immediate impact and allowed us to reach a broader audience. The all-in-one package of front-end and behind-the-scenes tools allow us to efficiently manage everything from registrations to communication to fundraising. You won't find a more user-friendly team than WrestlingIQ!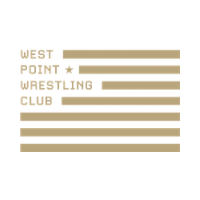 How much easier, and how much more impact could you have, if your software gave you leverage over all of your responsibilities, instead of just one?
Imagine:
You could have a polished, professional, online presence for your RTC or nonprofit club.
Your RTC or club could run fundraisers and accept donations online.
Your RTC or club could provide an easy way to register for summer camps and full seasons.
Your college team could have a single place to review video, communicate, and log scouting info.
You could spend more time with your team, being the role model they need and respect, instead of fiddling with software not made for wrestling coaches.
And, while you're imagining that scenario... what if your software tools bent over backwards to serve you?
I grew up wrestling from age six to competing for Stanford University. I never understood how many things need to happen, organizationally, before my coaches got to step on the mat to be there for me.
As I progressed in my career as a software engineer, and volunteer coaching, it pissed me off that there was nothing built for our sport. WrestlingIQ was born.
When you use WrestlingIQ, you get a high quality tool you can leverage to:
Get organized
Make an impact
Grow a base of community support
Raise funds for more coaching staff or senior level athletes
How will WrestlingIQ help you?
WrestlingIQ is the all-in-one toolkit for college wrestling teams. You'll be happy to find it comes with all the basic features you expect from a sports management tool, for use with your team:
But that's not all. Your college team needs more than just generic features — or you wouldn't be here. These features are all customized to help you create and maintain a polished, professional, online presence and grow your community support:
Join college coaches across the nation leveraging WrestlingIQ to build and grow their programs
Questions?
Contact me or book a time that works for you—I am here to help.