Process
credit and debit cards

online

One time payments, installments, one off invoices, or auto-recurring memberhsips. WrestlingIQ works for all business models.
Process debit/credit card purchases
WrestlingIQ lets you process card payments for all of your registrations, memberships, and invoices.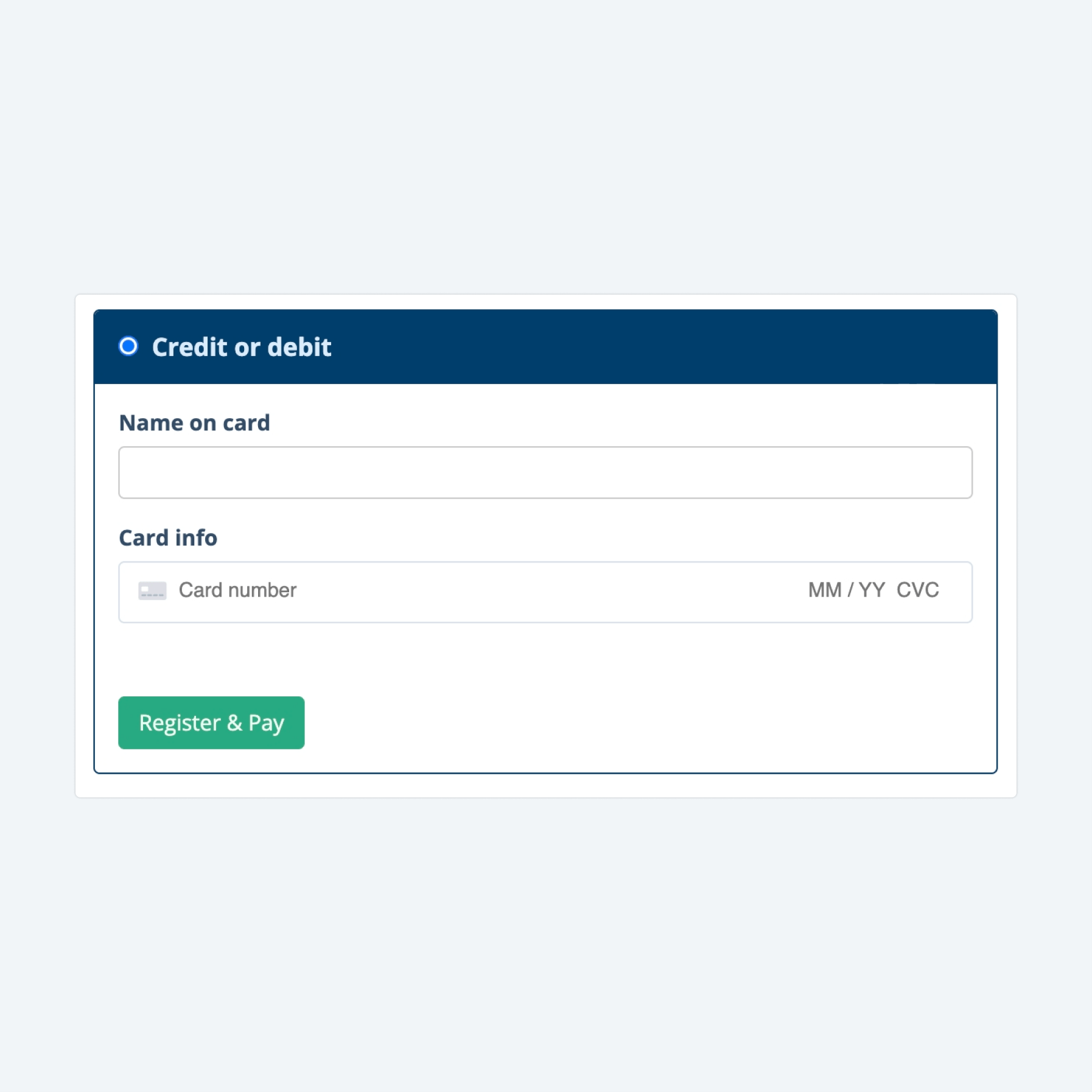 Installment plans
One lump sum for the season too much? Allow your parents to opt-in to installment based pricing for your season. WrestlingIQ will automatically charge their card on the dates you specify.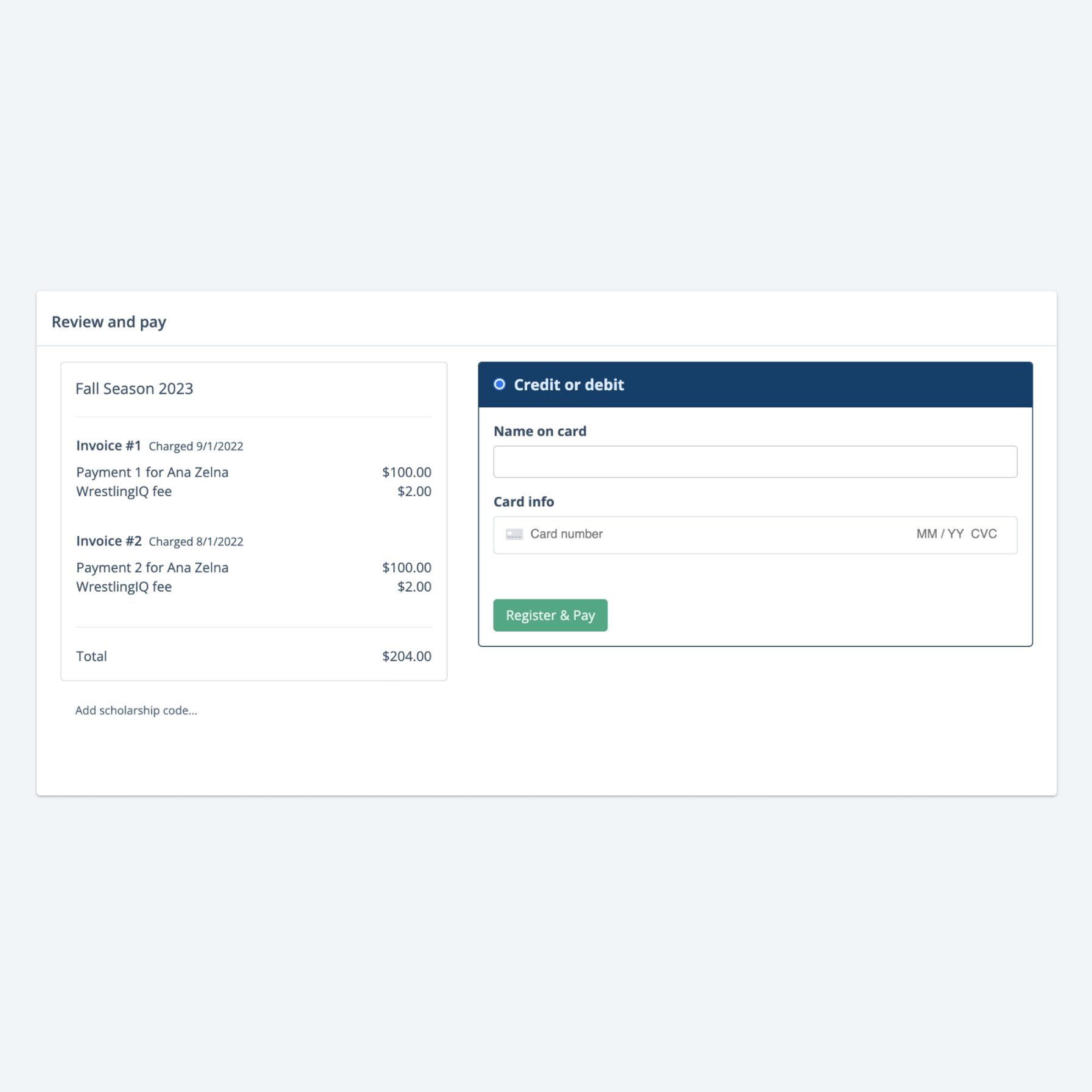 Recurring memberships
Operate like a gym, with auto-recurring membership charges? WrestlingIQ automatically processes your auto-recurring charges, whether you charge monthly, bi-weekly, quarterly or annually.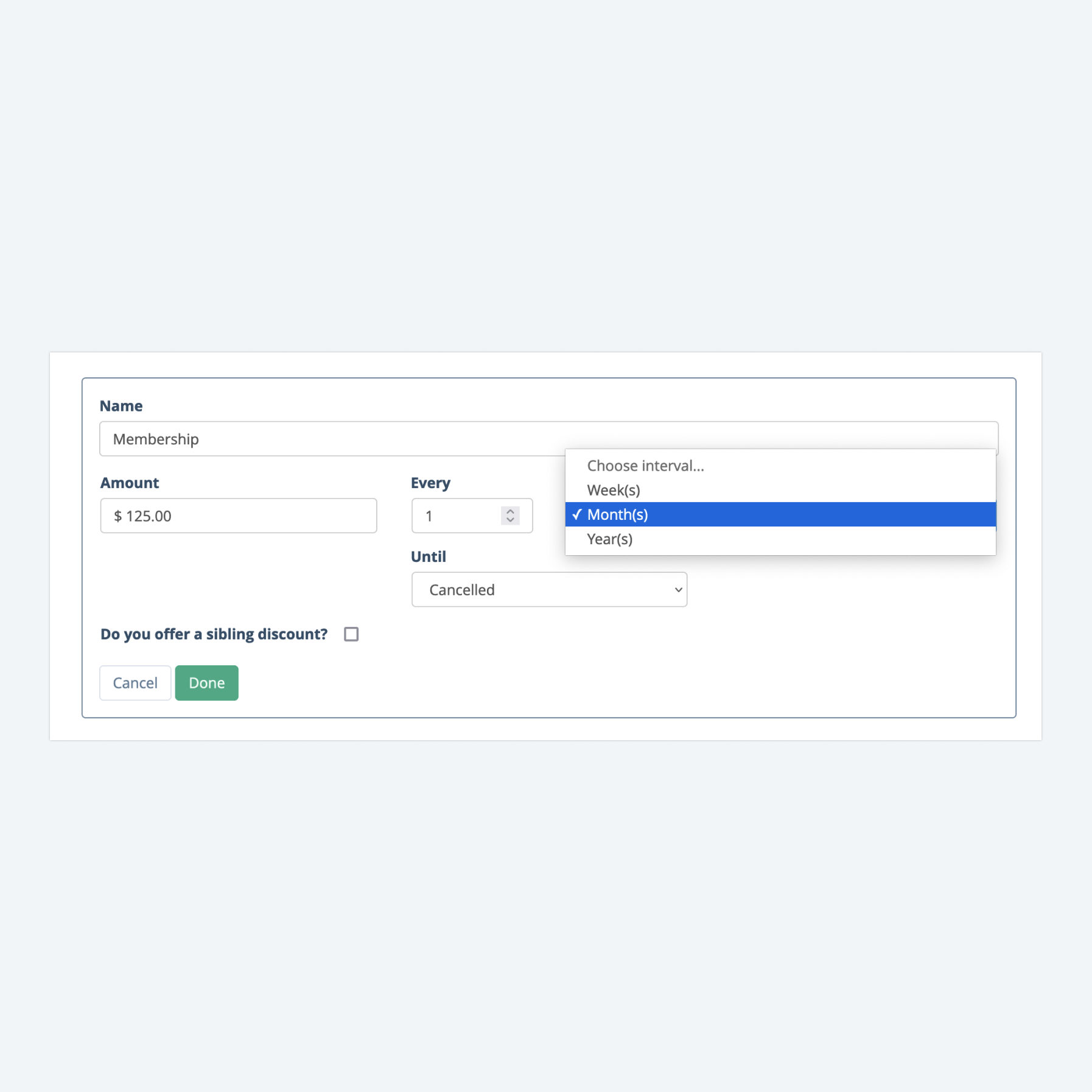 Expiring memberships
Offer different auto-recurring contracts based on time commitments? WrestlingIQ let's you automatically expire auto-recurring memberships after a certain number of billing cycles.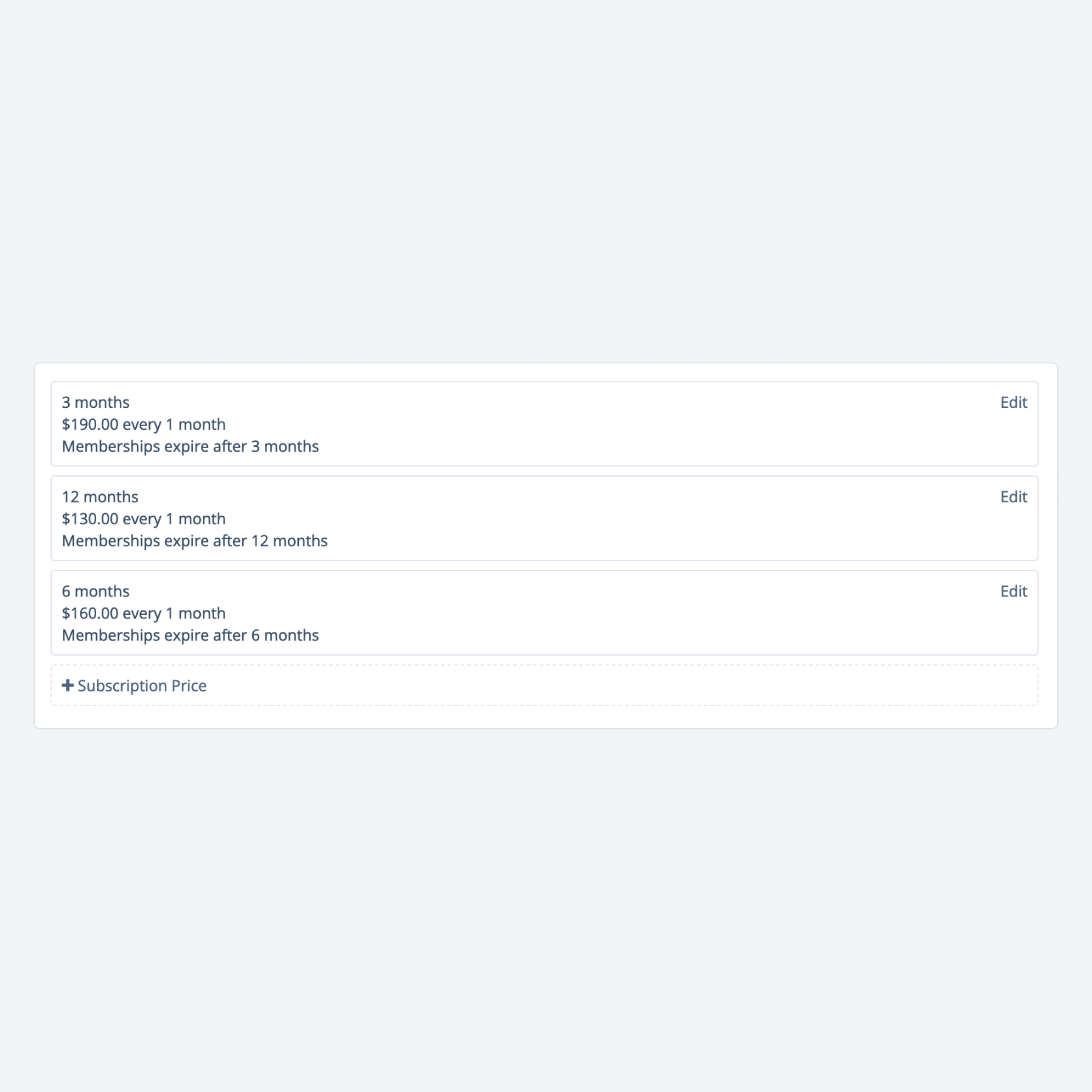 Invoices
Need to charge a parent for private lessons, gear, or something else? Send an invoice and let them pay it online.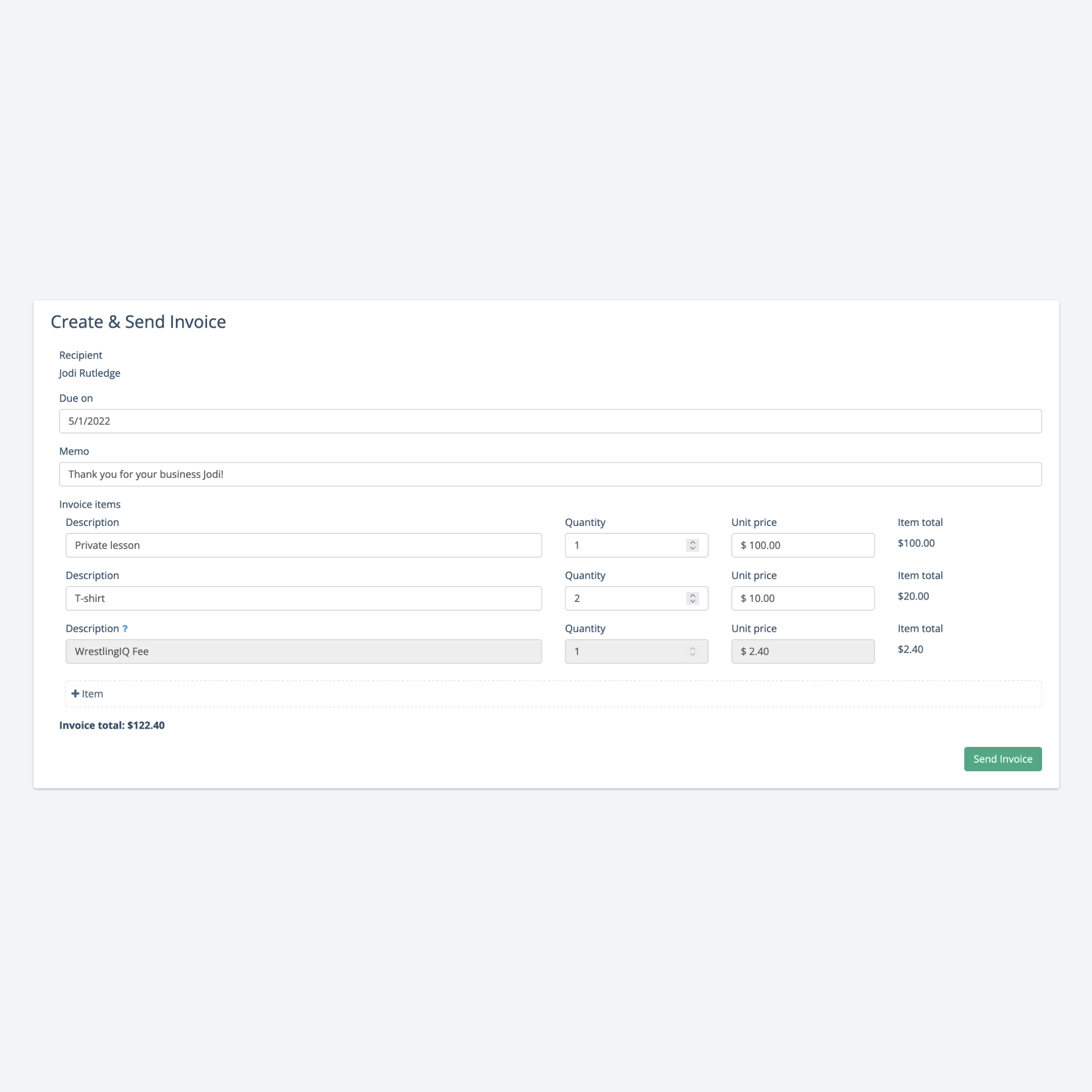 PCI compliance and standard processing rates
WrestlingIQ offers payment processing at 2.9% + $0.30 per transaction. We handle all card data, so you don't need to worry about PCI compliance. Card processing fees are separate from WrestlingIQ fees added to the parent bill.
All-in-one software, built for wrestling teams
WrestlingIQ has everything you need to grow and organize your team, so you can spend more time making an impact with your wrestlers. Explore more features or get started today.
Communicate
Manage